JRC is awarded contract for world's first zero-emission tanker
The two tankers, adopting the "e5 tanker" design developed by e5 Lab Inc., will be powered by large-capacity lithium ion batteries. They will achieve zero emissions of CO2, NOx, SOx, and particulates thanks to their all-electric core energy system, dramatically reducing their environmental impact.
In addition, their reduced noise and vibration will create a more comfortable work environment for the crewmembers and limit noise pollution in the bay and its surroundings. They will be being built at Koa Sangyo Co., Ltd. and Imura Shipyard KK to be delivered in March 2022 and March 2023 respectively.
We are very proud of being awarded to such symbolic project as the supplier of bridge system. We will be the suppliers of the integrated navigation solution for this glorious project, which we trust will be a great success. Below are some of the scopes that were trusted to us, and how we will present ourselves to the "CO2 zero-emission" world.
Support efficient and environmental-friendly operation
Ergonomically integrated bridge console consisting of multi-function/information displays, RADARs, radio communication equipment and steering joystick provides officer of navigational watch to have full control of all the primary functions he/she is responsible for. It supports to operate vessels efficiently and environmental-friendly.
State-of-the-art modern bridge design
The state-of-the-art bridge console is ergonomically designed by 3D CAD and reflected usage scenes at bridge in good dialogue with the customer. This shall be first bridge console adopted single watchkeeper on the bridge concept for Japanese shipyards.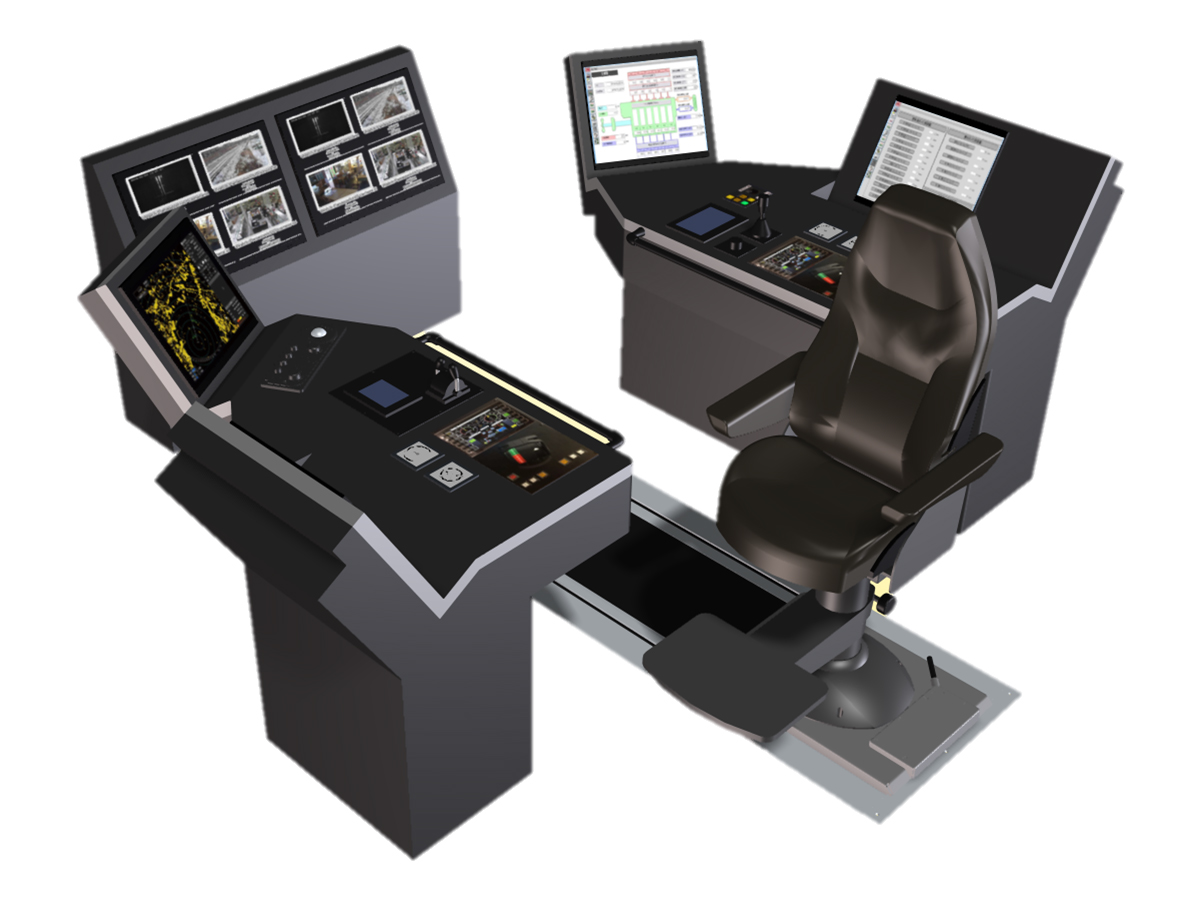 We continuously develop and endeavor to supply next generation Smart Bridge System with seamless communication between vessels and shore. Our aim is to supply customers efficient and environmental-friendly products and solution together with safe and reliability.